Friday, October 7th., 2022
Monday, October 10th., 2022
Early bird ticket: NT$180
2022/7/27~2022/9/30  
4-Day Pass: NT$ 588
2022/7/27~2022/9/30  *Including shopping bag, folder, 4-Day Pass
Adult ticket: NT$ 250
2022/10/01~2022/10/10 
Adult ticket: NT$ 250

Concession ticket: NT$ 125
*Visitors with disability who present their disability cards (including one accompanying person), Seniors who are 65 or over with valid IDs (including one accompanying person), elementary school students with valid IDs.
Free admission
*Children, whose heights are under 115 cm, or who are less than 6 years of age and present their IDs, are admitted free. They must be accompanied by an adult holding a ticket
In order to maintain the quality of this exhibition, please observe the following matters when visiting. Anyone who violates the following matters will not be allowed to continue visiting in the exhibition hall:
It is strictly prohibited to bring all kinds of banned and dangerous items, liquids, bottles and cans into the exhibition hall.


Please do not chase and play, smoke, lie down on seats, sit on the spot, take off your shoes, and throw away scraps of paper and miscellaneous objects in the exhibition hall.


Please do not bring pets (except guide dogs), large objects and toys into the exhibition hall for visiting.


Please hand over large backpacks, travel bags, suitcases, etc., in the cloakroom for safekeeping. The organizer may implement necessary security inspections.


In order to respect the intellectual property rights of the manufacturers, if you want to take photos of exhibits during the exhibition, you must obtain the consent of the manufacturers. Thank you for your cooperation.


Please keep the ticket properly. If the ticket is lost, damaged, punched or other circumstances making the ticket unrecognizable, it will be regarded as invalid, and will not be accepted for return, exchange and reissue.


Each ticket can be used once by one person only, and a hand stamp will be stamped after entering the exhibition. The hand stamp can be used for entry and exit on the same day, the ticket will be invalid once the admission is torn off.


For details of the event, please refer to the announcement on the official website and community platform.


The organizer reserves the right to revise, change, explain the event and cancel the event. Any relevant changes will be announced on the website without prior notice.
Epidemic Prevention Notice
Illustration Taipei will refer to the latest announcement of the Central Epidemic Command Center, adjust the epidemic prevention measures at any time, and update the latest news on the official website.
Cooperate with the government's epidemic prevention policy; please cooperate with the following matters when entering the exhibition venue:
Wear a mask at all times.


Cooperate with the body temperature measurement, if the temperature exceeds 37.5 degrees, admission to the exhibition venue will not be allowed.
Huashan1914-Creative Park-The Silian (Four-Interconnected) Building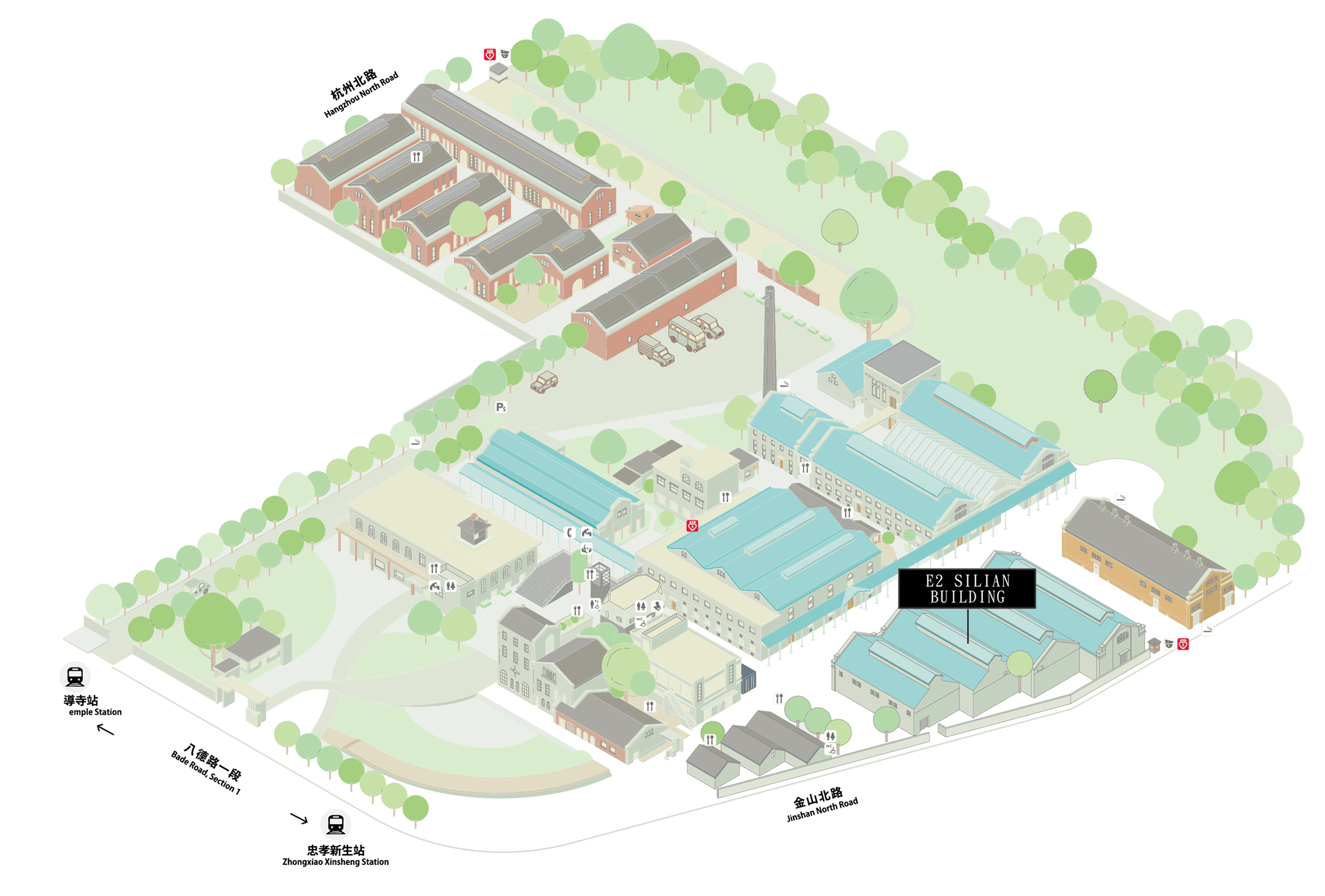 Address: No. 1, Sec. 1, Bade Rd., Zhongzheng Dist., Taipei City
The entrance to the parking lot is on Zhongxiao E. Road; 24-hour parking available.
Parking fee is NT$ 40/hr or NT$280/day on weekdays, and NT$60/hr or NT$540/day on holidays for cars;
NT$25/hr for motorcycles.
Huasha Park (Civic Boulevard)/699
National Taipei University of Technology (Bade Road)/205, 257, 276
Zhongxiao Elementary School/202, 202 Section, 212, 212 Express, 232, 232 Vice, 269, 299, 600, 605, 605 Vice, 605 (Xintai 5th Route), Zhongxiao New Main Line
Huashan 1914 Creative Park (Zhongxiao E. Road)/247, 205, 212, 220, 232, 232 Vice, 257, 262, 276, Taipei Double-Decker Sightseeing Bus
Zhongxiao Xinsheng Station (Blue Line/Orange Line): Exit 1, walk for approximately 3 minutes
Shandaoshi Station (Blue Line): Exit 6m walk for approximately 5 minutes